Casa Amanecer Calle de Acceso SN, San Juan de los Planes, La Paz, Baja California Sur, Mexico
Contact
Represented by
Morelos y Obregon Colonia Centro
San José Del Cabo
,
Baja California Sur
,
23400
Mexico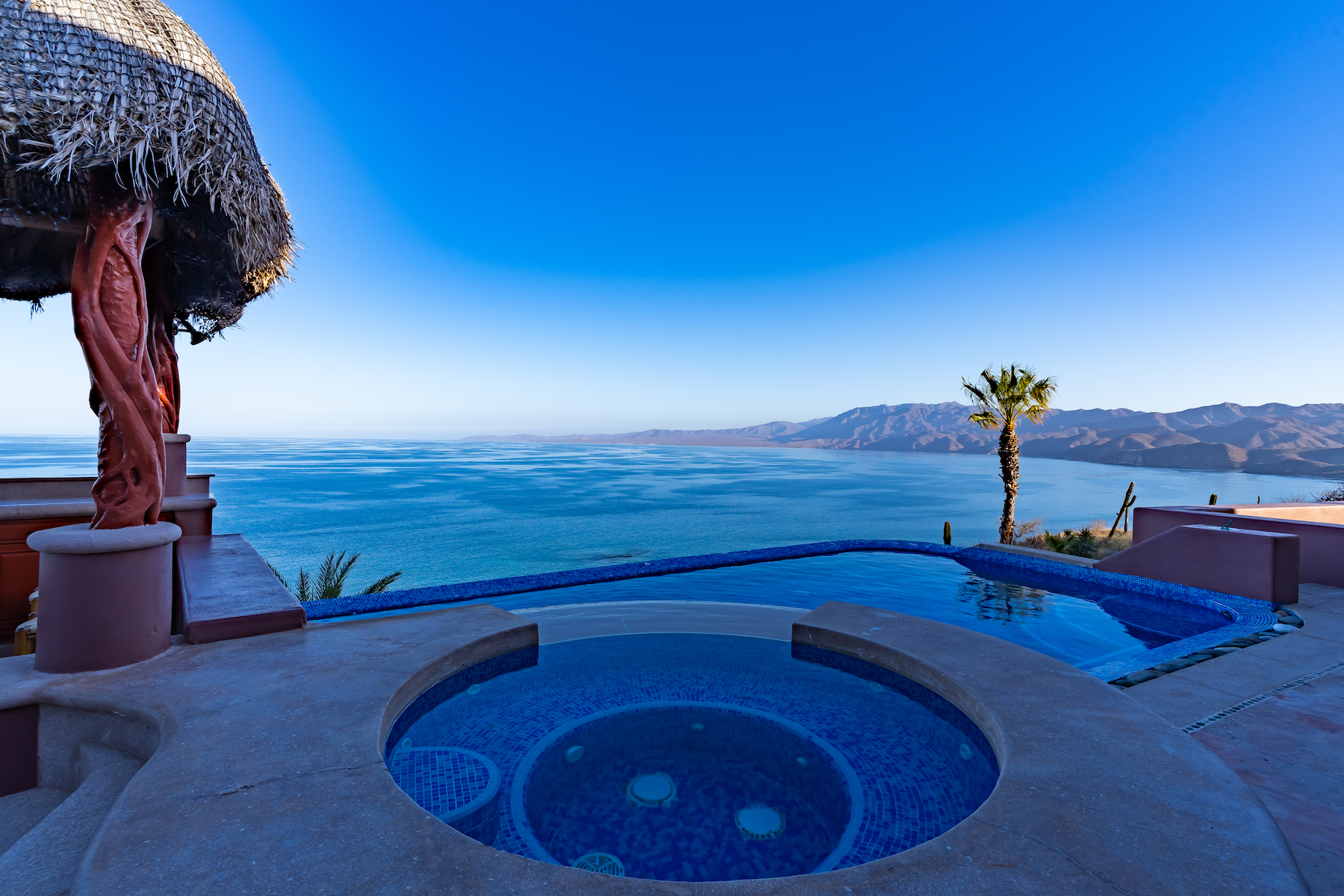 CASA AMANECER
$1,795,000
AMERICAN DOLLAR
GALLERY
Photos and videos from Casa Amanecer
ABOUT CASA AMANECER CALLE DE ACCESO SN, SAN JUAN DE LOS PLANES, LA PAZ, BAJA CALIFORNIA SUR, MEXICO
Casa Amanecer is located within the private community of Bahia de los Suenos. This home was originally built by its owners as a haven for their family and friends, a gathering place for enjoying all that Baja California Sur has to offer. The residence comprises four ensuite bedrooms and a great room that is perfect for entertaining. It boasts ocean views that stretch out as far as the eye can see. Casa Amanecer features a sophisticated pool and jacuzzi that look out to the glimmering Sea of Cortez, perfect for lounging and sea-gazing. The pool has a swim-up bar, ideal for enjoying a drink while sunbathing. This home is a place of play for you and yours. There is ample outdoor space for soaking up the Baja sunshine, plus a lovely shady pergola and barbecue for late afternoons cooking up the fresh catch of the day. This region of Baja Sur invites you to connect with unmatched natural surroundings, and outdoor activities can be enjoyed just outside your doorstep. Traversing the rugged terrain on single-track mountain bike trails, exploring the water by paddle board, diving, snorkeling, or world-class deep-sea fishing, Casa Amanecer provides something for everyone. Located within a convenient distance of La Paz, Todos Santos, and Los Cabos, this stunning residence is a hidden gem of the Baja Peninsula in a magical, must-see destination.
REPRESENTED BY
Morelos y Obregon Colonia Centro
San José Del Cabo
,
Baja California Sur
,
23400
Mexico
Property ID: TMCDEP
Represented by
Morelos y Obregon Colonia Centro
San José Del Cabo
,
Baja California Sur
,
23400
Mexico
AMENITIES
Bay
Ocean
Marble Countertop
Bay
Mountain
Ocean
Scenic